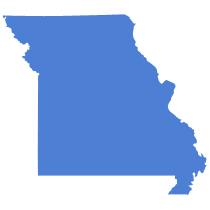 Eligibility Requirements
In order to collect unemployment, you must:
Have worked in covered employment and earned wages of at least $1,500 in one quarter of the base period and there must be wages in the other quarters of the base period which total at least $750 to establish a minimum claim. A worker's base period is the 12-month period consisting of the first four of the last five completed calendar quarters before the beginning date of the claim.
The total wages in the base period must be at least one and one-half times the worker's high quarter wages. The worker may still be qualified if he or she has wages in at least two quarters of the base period and the total of these wages equal $18,000.
Be out of work due to no fault of his or her own.
How do I file for unemployment benefits?
Information for Workers
Unemployment Insurance programs provide partial protection for workers against loss of wages during periods of involuntary unemployment. The benefits paid to insured workers bolster the economy of the state during periods of economic recession by helping maintain the level of consumer purchasing power.
http://www.labor.mo.gov/DES/Claims/eligibility_web.asp
Workers should file for benefits as soon as they become unemployed. A delay in filing may result in loss of benefits. A claim for unemployment insurance benefits can be filed via the Internet or by telephone.
Payment of benefits under the regular program is made from a trust fund supported by contributions from private for-profit employers and payments by governmental and nonprofit employers who reimburse in lieu of paying contributions. No part of the contribution is deducted from a worker's wages.
Eligible claimants may qualify for up to 26 weeks of unemployment benefits under Missouri's regular unemployment benefits program.
he Division of Employment Security investigates improper payments to claimants as well as employer and claimant fraud.
Get Started
When you are directed to report to your nearest career center, you will be required to register for work (complete a work application) with Missouri Career Source. You may complete your application now by going to www.MissouriCareerSource.com.
Wage information and other confidential unemployment insurance information may be requested and utilized for other governmental purposes including, but not limited to, verification of an individual's eligibility for other governmental programs.
http://www.labor.mo.gov/DES/Claims/
Unemployment Office Contact Information
Phone Numbers
| | |
| --- | --- |
| Benefit Overpayment Questions: | 573-751-0059 |
| Benefit Overpayment Repayment Plan: | 573-751-1855 |
| Employer Benefit Charges: | 573-751-4034 |
| Appeals: | 573-751-3913 |
| Switchboard: | 573-751-3215 |
Claims for Unemployment Benefits
Jefferson City Regional Claims Center: 573-751-9040
Kansas City Regional Claims Center: 816-889-3101
St. Louis Regional Claims Center: 314-340-4950
Springfield Regional Claims Center: 417-895-6851
Outside Local Calling Area: 800-320-2519
File Online Here:
https://www.ui.labor.mo.gov/som/