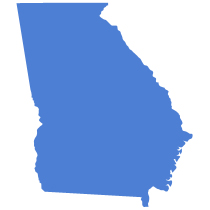 Do I Qualify For Unemployment Benefits?
Individuals who are considered out of work through no fault of their own may be eligible to receive unemployment insurance benefits.
Minimum qualifications for eligibility include, but are not limited to:
Sufficient earnings within the base period of a claim to qualify monetarily for benefits;
Must be wholly unemployed or employed less than full-time and have earnings less than their weekly entitlement;
Must be found to be out of work through no fault of their own;
Must be available to seek and accept work customary to their normal occupation;
Must be physically and mentally able to work at the time they initiate a claim for benefits; and,
Must not refuse suitable work when offered.
How Do I File For Unemployment Benefits?
Unemployment Insurance (UI) benefits is temporary income for workers who are unemployed through no fault of their own and who are either looking for another job, have definite recall to their jobs within 6 weeks of the last day worked, or are in approved training. The funding for unemployment insurance benefits comes from taxes paid by employers. Workers do not pay any costs. Eligibility for benefits is determined based on past wages, reason for job separation, and availability and job search requirements. Claims for unemployment insurance may be filed at any Georgia Department of Labor Career Center.
When filing a claim, you should bring:
Your social security number. A claim cannot be filed without a social security number.
Employer-issued separation letter or notice, if one was provided.
Names and addresses of all employers for the last 18 months and the dates worked for each.
Proof of immigration status if not a U.S. citizen.
Personal check with account number and bank routing number if you want benefits deposited directly into to a checking or savings account.
File By Phone
Customers in the Metro Atlanta Area: 404-232-4290
Customers outside the Metro Atlanta Area: 1-866-873-5676 (toll free)
Official Georgia Unemployment Handbook, called Unemployment Insurance Claimant Handbook:
http://www.dol.state.ga.us/pdf/forms/dol414.pdf
Claims are effective on the date they are filed and are not retroactive to the last day worked.
Use the GDOL automated telephone system, OLIVoR, to access additional information.
http://www.dol.state.ga.us/js/unemployment_benefits_individuals.htm
File Online:
http://www.dol.state.ga.us/js/unemployment_benefits_individuals.htm
Contact Information
Commissioner's Office              phone:  (404) 232-7300
Career Center Administration                phone:  (404) 232-3540
Employment Programs/Services                        phone:  (404) 232-3515
Agricultural Job Postings (including H2A)                  phone:  (404) 232-3500
Child Labor Laws and Regulations                phone:  (404) 232-3260
Federal Bonding Assistance              phone:  (404) 232-3540
Foreign Labor Certification               phone:  (404) 232-3500
GoodWorks!                        phone:  (404) 232-3775
Mass Layoff and Plant Closure Assistance (inc. WARN)                   phone:  (404) 232-3505
Migrant and Seasonal Farmworker Advocate                        phone:  (404) 232-3548
Trade Act Program (jobs lost to foreign imports)                   phone:  (404) 232-3505
Veteran Services                  phone:  (404) 232-3530
Workforce Investment Act (Job Training Programs)              phone:  (404) 232-3775
WIA Grants and Contracts               phone:  (404) 232-3590
Youth Work Permits                         phone:  (404) 232-3260
Human Resources                     phone:  (404) 232-3620
Rehabilitation Services                         phone:  (404) 232-3910
TTY:  (404) 232-3911
Five integrated and interdependent programs that share a primary goal — to help people with disabilities become fully productive members of society by achieving independence and meaningful employment.
Vocational Rehabilitation                   phone:  (404) 486-6331
Roosevelt Warm Springs Institute for Rehabilitation (RWSIR)                       phone:  (706) 655-5000
Business Enterprise Program (visually-impaired vendors)                   phone:  (770) 724-6590
Georgia Industries for the Blind                     phone:  (229) 248-2666
Disability Adjudication Services                    phone:  (678) 639-2100
Unemployment Insurance (UI)              phone:  (404) 232-3990
Program which provides temporary income to eligible individuals who are unemployed through no fault of their own (financed by employer unemployment taxes).
Appeals to the Board of Review                   phone:  (404) 232-3325
Appeals to Hearing Officers              phone:  (770) 909-2828
Electronic Wage Reporting               phone:  (404) 232-3265
Employer Claim Charges                  phone:  (404) 232-3030
Employer Tax Liability                      phone:  (404) 232-3301
Employer Tax Rates                         phone:  (404) 232-3300
Employer Tax Reports/Filing                         phone:  (404) 232-3220
General Tax Information                   phone:  (404) 232-3320
Interstate Claims                   phone:  (404) 232-3090
New Employer Accounts                  phone:  (404) 232-3301
Partial Claims Filing for Employers                phone:  (404) 232-3050
UI Customer Service                        phone:  (404) 232-3001
UI Policy and Procedures                 phone:  (404) 232-3180
Tax Administration                phone:  (404) 232-3320
Labor Market Information                    phone:  (404) 232-3875
Atlanta Wage and Hour Office                      phone:  (404) 893-4600
Savannah Wage and Hour Office                  phone:  (912) 652-4221
Occupational Safety and Health Administration (OSHA)                   phone:  (404) 562-2300
Regional VETS Staff                         phone:  (404) 656-3127